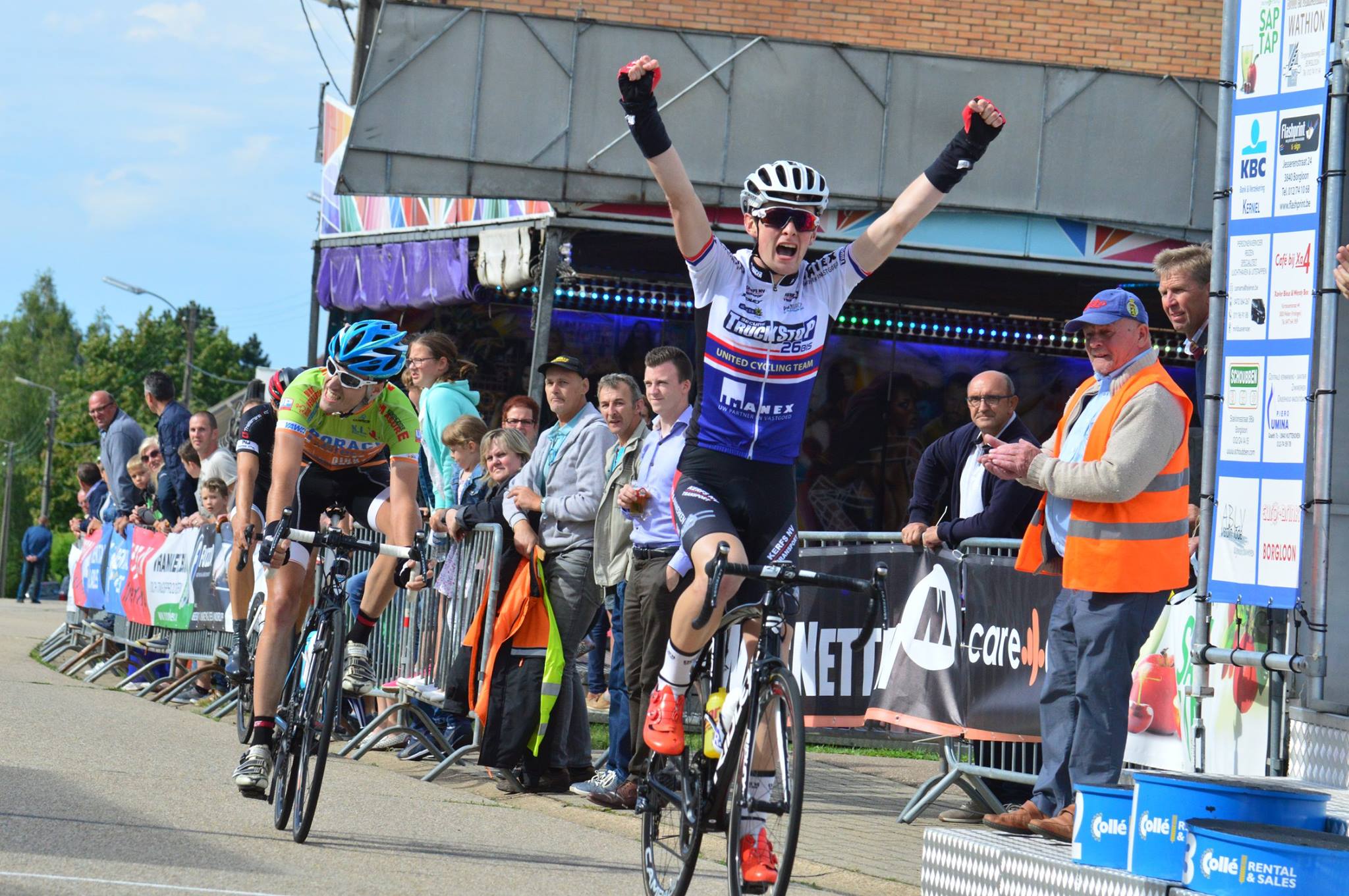 Adam Lewis, Ambassadeur Mei
Hoe ben je betrokken geraakt bij deze sport?
I first got involved in cycling at the age of 12 when I was introduced to my local cycling club by my Dad. From there I became more and more involved in the sport by racing etc…I started to take it seriously as a junior rider and then made the big move to live and race in Belgium when I was 18 and have been here since.
Wie was je grote voorbeeld (idool)?
I always watched the Grand Tours growing up as a child and liked watching the battles between Contador and Andy Schleck. So I would have to say those two. Although now a days it is probably someone like Gilbert or Valverde.
Wat zijn je beste prestaties, tot nu toe?
I think the results I got last season were my best ever. I won 4 times in Belgium and was on the podium 9 times altogether. I was also 5th overall in the Ronde van Oost Vlaanderen.
Wat zijn je ambities?:
The ultimate ambition is to turn professional. For this year it is to make sure I am visible in the pro races that I do to the bigger teams.
Wat motiveert je om harder te trainen?
I love the work ethic involved with the sport, if I miss a training session I would always feel guilty about it so I never do.
Kun je uitleggen hoe je traint?
Right now during the season most of the time is spent on the bike. I have some big goals coming up in May so the hard work is already done, now it is just about resting. In winter I try to do more work in the gym to build the core and strength.
Als je een andere topsport moest kiezen, welke, en waarom?
I always like to play Football as a kid but dont think I could ever play it as a professional. In the winter I always like to watch Biathlon as it just looks a brutal sport. Similar to cycling in many ways.
Wat zijn je 3 sportvoedings tips?
Eat plenty of vegetables and fruit for nutrients.

Try to eat clean for most of the week but allow yourself a treat every now and then.

Use 'BeetIt Sport' products.
Hoe ben je bij Beet-it sport gekomen?
I saw the effects of Beetroot Juice for performance in many studies and articles and have been using Beetroot Juice since. Beet it sport shots make it a lot easier come race day to use the product.
Waarom gebruik je Beet It Sport?
For the main reason of improving your performance come race day. Also the shots make it so easy to consume to right amount of nitrates without having to drink litres of Beetroot juice. It is a simple, easy to use performance improver
Onze ambassadeurs bevelen de volgende producten aan